Carolyn Lord Fine Art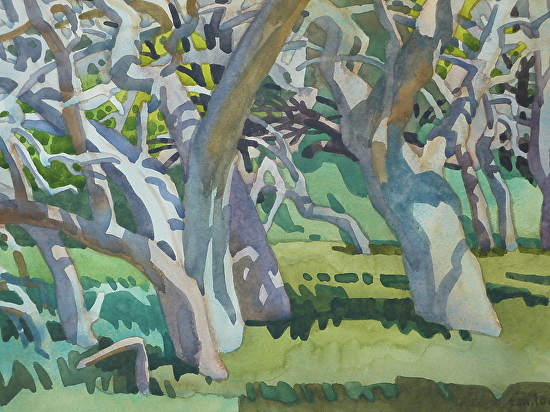 This is BIG news: I have been elected to Signature Membership status in the California Art Club!
"Sweet Grass Morning", 11" x 15", is in "Fresh Works" an open juried show at the Firehouse Art Center inPleasanton, CA. The show runs April 24 to the end of May. Opening reception Saturday April 27, 1-3 pm. "Sweet Grass Under the Sycamores" is a 22" x 30" painting based on this small one done in the field, and has been accepted into the Santa Cruz Statewide Landscape Exhibition juried by Michael Zakian.
"Do-Nut Wheel", my oil painting of the iconic Googie building in Livermore, has been purchased by the neighboring City of Tracy! This painting will be on display until May 11th at the Grand Galleries, Tracy and is a part of "Expressions! Selections" curated by William Wilson. (see 'Events')
Are you interested in drawing? My perspective drawing class is well underway, but in the September I will teach perspective again, as well as a figure drawing class. (see "Workshops")
Carolyn
P.S. If you'd like to be alerted to my art and career activities every two months or so, add your e-mail address to my newsletter subscriber list. Thank you for your interest.