Carolyn Lord Fine Art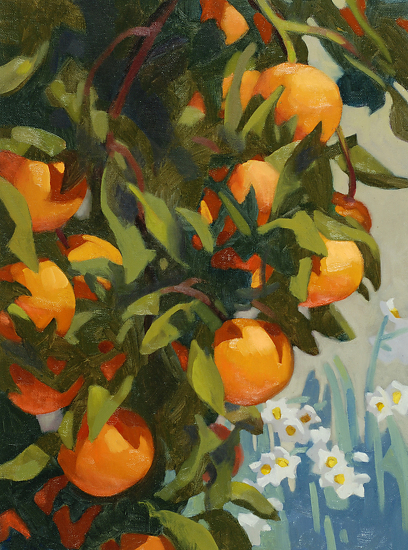 My oil painting "Fragrant Oranges" just sold during the Knowlton Gallery's Holiday Group Show, and there are several my watercolor garden paintings still on display. I hope you can visit in person or on line because this is the Knowlton Gallery's very last show: it is closing in January. http://www.knowltongallery.com/html/artwork.html The California art community is in mourning!
"Day is Done" below) is from my summer painting trip last July in Crested Butte, Colorado. It will be in Oh-Be-Joyful Gallery's Holiday Large Painting Show, in Colorado, December 15th to January 31, 2015.
For detailed information: http://carolynlord.com/events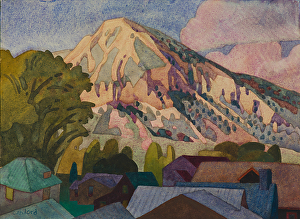 "Simplify, Simplify, Simplify" is the title of John A. Park's article on my work in Watercolor Artist Magazine's February 2015 issue. It can be ordered online www.northlightshop.com/watercolor-artist-february-2015-grouped
Join me in March 2015 at the Scottsdale Artists' School for a "Watercolor Workshop in the Garden" For more detailed information about this and other workshops: http://carolynlord.com/workshops
The California Art Club has invited me to mentor 5 Associate Member's artwork in Pasadena on March 25, 2015.
My 2-part interview with Antrese Wood is now on-line. www.savvypainter.com . It's a comprehensive overview of my career and observations about art, education, and life.
Carolyn
P.S. My paintings are available to be viewed and purchased at galleries in California, Utah., and Colorado. Sizes range from 6" x 8" to 22" x 30". Prices range from $250. to $5,000. http://carolynlord.com/galleries
P.P.S. If you'd like to receive occasional updates on my art and career you can subscribe: http://carolynlord.com/email-newsletter