Carolyn Lord Fine Art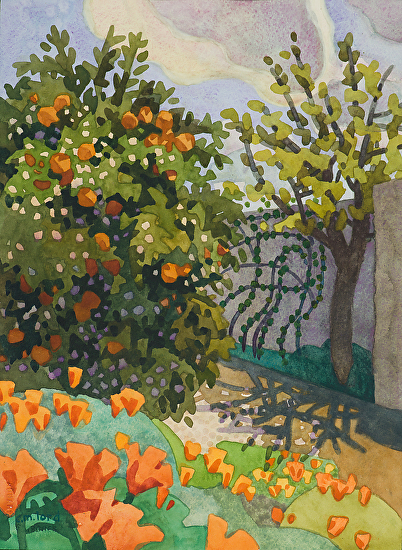 Welcome!
The February 2015 issue of "Watercolor Artist" magazine is here! "Simplify, Simplify, Simplify" is the title of John A. Park's article on my work. "Suburban Spring" (above) is one of the many paintings featured in the article. It can be purchased at Way-Up Art and Frame in Livermore; Barnes and Noble; or ordered online www.northlightshop.com/watercolor-artist-february-2015-grouped
"Day is Done" (below) is from my summer painting trip last July in Crested Butte, Colorado. It's in Oh-Be-Joyful Gallery's Holiday Large Painting Show, in Colorado, December 15th to January 31, 2015. To see my paintings of Crested Butte: http://www.ohbejoyfulgallery.com/paintings/artist/carolyn-lord/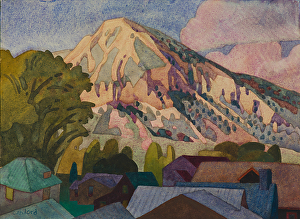 With the New Year comes opportunities to study and travel. Join me where I'll be teaching workshops in Scottsdale AZ, San Luis Obispo, Carmel, and Mendocino, or weekly classes in Pleasanton. More details here: http://carolynlord.com/workshops If you can't decide if you want to take a class from me, learn more about my art career by listening to this podcast interview on www.savypainter.com.
Carolyn
P.S. My paintings are available to be viewed and purchased at galleries in California, Utah., and Colorado. Sizes range from 6" x 8" to 22" x 30". Prices range from $250. to $5,000. http://carolynlord.com/galleries
P.P.S. If you'd like to receive occasional updates on my art and career you can subscribe: http://carolynlord.com/email-newsletter To sample earlier newsletters http://carolynlord.com/newsletter-archive