Carolyn Lord Fine Art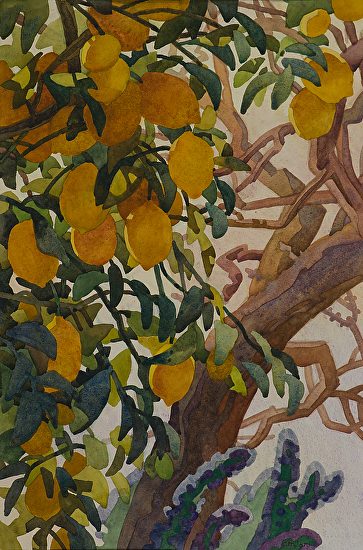 The citrus paintings from my garden are out and about California! "Rosemary and Lemons" received an "Award of Excellence" from Quang Ho at the Paso Robles Art Festival. "Vernal Equinox Navels" will be exhibited at the Carnegie Museum in Oxnard, and "Lemons in Dun Garden" will be at the Santa Paula Museum.
July's Crested Butte Plein Air Invitation in Colorado was exceptional http://www.crestedbuttepleinairinvitational.com/artist/carolyn-lord/. Next on my calendar is Maynard Dixon Country Mt. Carmel, Utah followed by Mendocino, California in September Click on "Events" for detailed information.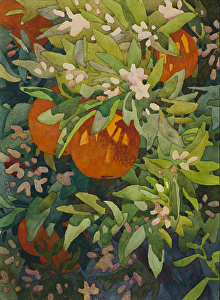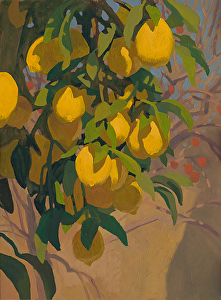 My 2-part interview by Antrese Wood is now on-line. www.savvypainter.com . It's a comprehensive overview of my art career with topics that range from Sir Kenneth Clark's book "The Nude" to growing up in Southern California swimming in a sea of Millard's Sheets' applied arts.
I will be resuming my perspective drawing classes this September at the Firehouse Art Center in Pleasanton. In 2015 there will be a figure drawing workshop in San Luis Obispo. Watercolor workshops in Scottsdale and Carmel in 2015, France in 2016.
Carolyn
P.S. My paintings are available to be viewed and purchased at galleries in California and Utah. The size of the art ranges from 6" x 8" oils, to 22" x 30" paintings. Prices range from $250. to $5,000.
P.P.S. If you'd like to be alerted to updates about my art, exhibitions and teaching, please add your e-mail address to my newsletter subscriber list. I send newsletters 5 to 6 times a year.