Carolyn Lord Fine Art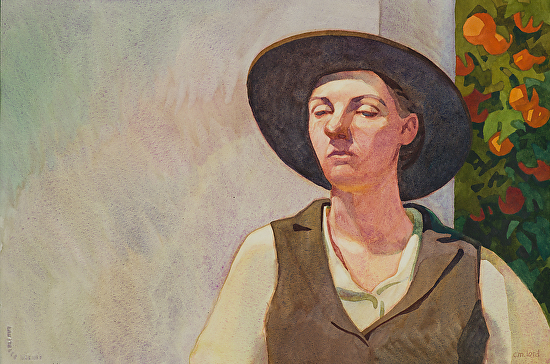 "Black Hat Annie" will be exhibited in the upcoming 94th annual National Watercolor Society Exhibition, in San Pedro, south of Los Angeles. The painting was juried into the show by Katherine Chang Liu, John Salminen, and Carole Barnes, the judge of awards will be Jean Stern. The show will open November 8th.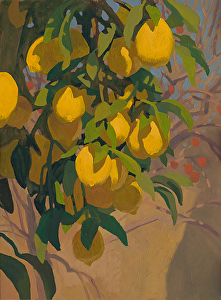 "Lemons in Dun Garden" is currently on display in a group show of the California Art Club at the Santa Paula Museum. Fittingly, the museum building is the former "limonaria", the offices of a lemon grower. This show runs until November 2nd. http://www.californiaartclub.org/quintessential-california/
July's much anticipated Crested Butte Plein Air Invitation in Colorado was exceptional! You can view the oil and watercolor paintings I did in Crested Butte on-line: http://www.crestedbuttepleinairinvitational.com/artist/carolyn-lord/.
My 2-part interview with Antrese Wood is now on-line. www.savvypainter.com . It's a comprehensive overview of my art career with topics that range from Sir Kenneth Clark's book "The Nude" to growing up in Southern California, swimming in a sea of Millard's Sheets' applied arts.
My perspective drawing class at the Firehouse Art Center in Pleasanton is fully subscribed, with 2 students on the waiting list! I will be offering this class again in 2015. To learn about other classes and workshops, click on "Workshops".
Carolyn
P.S. My paintings are available to be viewed and purchased at galleries in California and Utah. The size of the art ranges from 6" x 8" oils, to 22" x 30" paintings. Prices range from $250. to $5,000.
P.P.S. If you'd like to receive occasional updates on my art and career, click on "E-mail newsletter" to add your e-mail address to my subscriber list.